March 25th 6pm Spring Motherlodge at The Rudyard Kipling
Our Motherlodge weekend begins at 6 with a special dinner set with special guests including Michael Arthur and the Three Fifty Duo. From there, the evening reaches into the corners of The Rudyard Kipling with Superwolf's "Nothing To Hide" with music by Janitors Of The Apocalypse, Michael Arthur illustrating "The Barber and The Farmer", a computer play by Ethan Lipton, The Blue Ribbon Healers, The Three Fifty Duo, Damaged Goods presenting "In The Dark" (Motherlodge's Spring play submission project), Stand! Holy Diver, and "Shelter", our Pop Up Art Gallery curated by Teresa Koester-Mills.
Admission for individual shows by Superwolf with Janitors Of The Apocalypse, Michael Arthur, and Stand! Holy Diver are $8.00 each. A night pass for these shows can be purchased for $15.00. Other shows will gladly appreciate donations to the artists.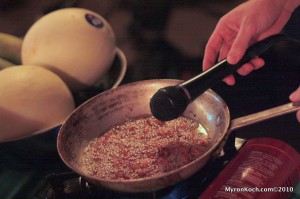 6:00pm Motherlodge Dinner Set with Three-fifty duo and Reception
A Motherlodge dinner special prepared by Chef Timothy Tucker will compliment the menu at the Rudyard Kipling. Come meet the performers for the evening and enjoy music by the Three-Fifty Duo and more.
7:00 Damaged Goods present "In The Dark" (20 min) (Inkwell Stage)

7:30pm – Superwolf presents Nothing To Hide : a night of extreme confessions
one-act plays by: Bekah Brunstetter, Jason Grote, Joel Horwood (UK) and Eric Meyer
featuring: Kate Benson, Jamie Effros, Evan Enderle, and Sherri Kronfeld
Musical guests: Janitors Of The Apocalypse
SUPERWOLF New York's Superwolf creates theater that happens in the unlikeliest of places – rock clubs, offices – for Spring Motherlodge, the group is bringing their show Nothing To Hide to the Rudyard Kipling to collaborate with three different bands for three shows of one-act plays involving rock and roll and extreme confessions written by Bekah Brunstetter, Jason Grote, Joel Horwood (UK) and Eric Meyer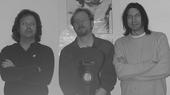 8:45 Janitors Of The Apocalypse
Brian Barbee and company have kept the crash crunch and sneer of Dinosaur Jr. and Nirvana alive and kicking in Louisville for over 15 years. Their newest album is due out in this Spring so expect some new songs mixed with other songs you've probably never heard.
9:15 Damaged Goods present "In The Dark" (20min) (Inkwell Stage)
9:30 Blue Ribbon Healers (Gazebo Stage)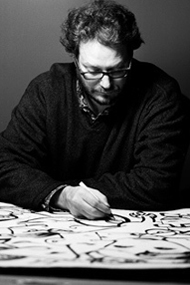 10:00 Michael Arthur draws "The Barber and The Farmer" by Ethan Lipton
Known to many New Yorkers as the archival artist for Joe's Pub, Michael Arthur has toured extensively as a member of the Brooklyn folk-rock art collective Balthrop, Alabama, projecting his live drawings of their story/songs as they play in concert. Michael's work has been featured in The New York Times, on line at Vanity Fair, The Sondheim Review, Brooklyn Vegan, Music Is Art and numerous artist websites. Michael got his Ph.D in Theatre History and Criticism from the Department of Theatre and Dance at The University of Texas in Austin where he was the research assistant to noted theatre historian, Oscar G. Brockett.
Michael's contribution to Spring Motherlodge is perhaps one of the most provocative and unique productions we have had the pleasure to stage. Using apparatus to project his drawing, Michael will illustrate "The Barber and The Farmer", a play written for computer by NYC playwright/musician Ethan Lipton.
Michael's artwork is featured in "Galahad", the new video by Josh Ritter…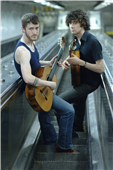 11:00pm The Three-Fifty Duo
Threefifty Duo has been described as a "classical guitar duo with a rock edge," as musicians Brett Parnell and Geremy Schulick seamlessly weave their contemporary rock sensibilities into the rich fabric of classical guitar. After years of writing and performing together and with a second album under Threefifty's belt, the duo's stylistic tendencies have further expanded, with genre blurred by an intensely personal sound that is rhythmic, infectious, engaging, and at once both new and accessible.
11:30 Stand! Holy Diver
The Classic Album experiment for Spring Motherlodge is one of the most ambitious ones yet – a concert of the music of two albums put together to form a loose unpredictable dialogue. Ronnie James Dio's Holy Diver was the quintessential 80's metal album for those with sympathies for the dark side. On the flip, Sly and The Family Stone's "Stand!" album set off a cultural revolution of social, racial, and musical dimensions that is still reverberating. The concert will be curated by a group of Louisville music makers including Matteo Barnett, Ray Rizzo, J.D. Green, Brian Henry Shreck, Chris "Roadie" Rodahaffer, Jake Reber, and many more.